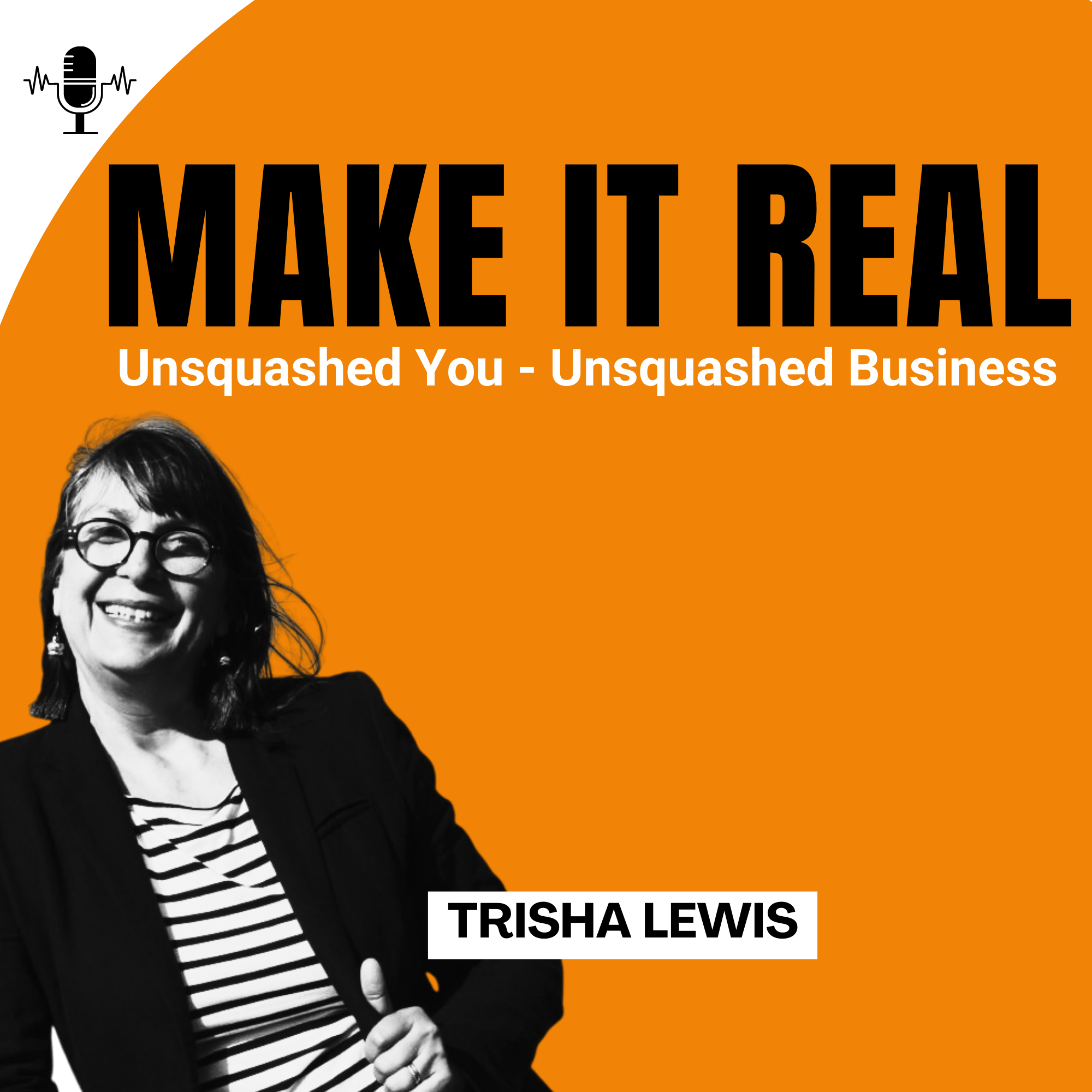 Show more personality in your content. Be brave about sharing your unique perspective on social media in blogs and articles. Take small steps with a supportive community around you - get real with that 'fear of rejection' that holds you back - and has you 'self-squashing' rather than showing up to share your insights, achievements and questions.
My guest Anna Bravington is the Co-founder of 'Those That Dare' - specialising n content strategy and written content across all digital platforms.
She makes it real.
Listen through to the end - the gems never stop!
I ask Anna my 2 'Make it Real' questions - 'What is the biggest myth in your arena?' 'What is one practical action listeners can take right now?' You will love the answers.
Sign up to get all episode links as soon as they drop! Plus genuinely useful tips on staying unsquashed as you grow your business! https://www.trishalewis.com/unsquasher-fortnightly/
If you like this - you'll like these: 
TEDx Talk - 'Beware the Self Squashing prophecy https://youtu.be/mJryj846NIQ
The Mystery of the Squashed Self - Buy the book! Available on Amazon or find out more on https://trishalewis.com/the-mystery-o...
Make it Real Podcast - subscribe on platform of your choice or go to https://www.trishalewis.com/podcast/